ONLINE master of arts in
Organizational Leadership
SUSTAINABILITY
ONLINE master of arts in
ORGANIZATIONAL LEADERSHIP
SUSTAINABILITY
ONLINE
MA in Organizational Leadership: Sustainability
The Master of Arts in Organizational Leadership (MOL) degree with a concentration in Sustainability from CLU builds on theory and practice in the economy, society, and the environment to help you assess and effectively lead socially responsible initiatives. This interdisciplinary program shows you how organizational decision making and activities impact society, the environment, and your organization's own prosperity—or the triple bottom line of the new economy: planet, people, and profit. You will learn to critically analyze issues to develop and ethically communicate high-impact, sustainable solutions.
100% Online
Interactive learning platforms

Discussion forums facilitated by world class faculty
Full-time: 13 months*
Part-time: 22 months
*Full-time status (2 courses per term) must be maintained to complete your master's degree in 13 months.
$550 per credit hour
All courses are 3 credit hours
Funding options are available
Admissions Requirements
MA in Organizational Leadership: Sustainability admissions requirements:
A completed bachelor's degree from a recognized institution

Submission of university transcripts

Current resume or CV

No GRE or GMAT Required

Minimum 2.5 GPA (provisions acceptance may be granted for GPAs under 2.5)
COURSES
Online Master of Arts in Organizational Leadership: Sustainability Courses include:
Leadership in Action

Environmental Science

Earth Resources

Finance and Accounting for Managers

Environmental Policy and Law

Sustainable Resource Management
Invitation to Inquiry: Foundations of the Claremont Core®

Strategic Communication: Building Diversity, Equity, and Inclusion

Activating the Core: Research Methods

Applying the Core: CLU Capstone
LEARNING OUTCOMES
Upon completion of your Master of Arts in Organizational Leadership: Sustainability program, you will be able to:
Apply awareness of self and the multi-faceted perspectives of others to lead in local and global contexts to reach common goals.

Assess the cause of conflict in organizational settings and apply strategies to resolve and leverage conflict in diverse environments.

Lead ethically and responsibly in positions of power in a workplace, community, or organization.

Demonstrate the interpersonal and engagement skills necessary for effective leaders to achieve innovative and collaborative resolution to community and organization issues.
Articulate and apply the major theories and principles of leadership, conduct analysis and recommend appropriate change strategies.

Research, design, develop, and implement a capstone project plan to affect positive change in an organization.

Function as a socially responsible change agent in global sustainable contexts (global change).

Apply systems thinking to interconnected fields of study addressing the challenges related to sustainability (systems).

Critically analyze data to develop strategic sustainable solutions (impact analysis).
Faculty
A team of professional educators with a wide range of experience in leadership and corporate social responsibility contribute to your learning environment at Claremont Lincoln University. Here are just a few you may meet:
Career Paths
As a graduate of organizational leadership with a concentration in sustainability, you will be prepared to approach your career from a new perspective. The skills and competencies this degree offers you can apply to roles in a variety of capacities including:
Chief Sustainability Executive

Environmental Engineer

Environmental Development Manager
Conservation Consultant

Corporate Social Responsibility Manager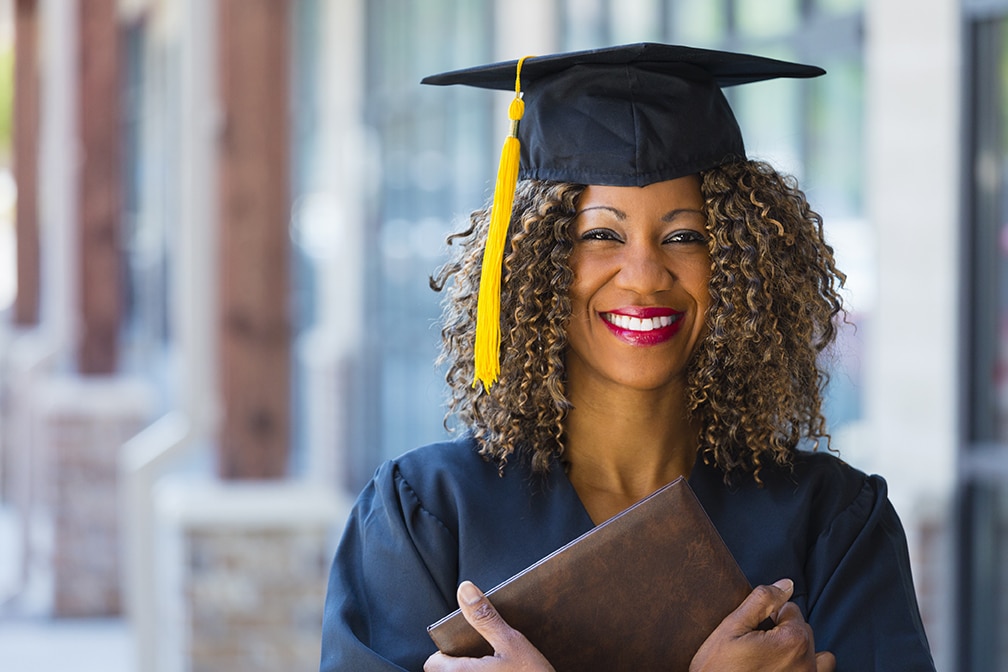 Student SPOTLIGHT
Many of our graduates have gone on to pursue rewarding careers. Explore their stories of success.